Managing water resources in a sustainable way by offering a full-breadth of services throughout the entire water cycle, from water supply to water resource planning, treatment, and systems optimization. We help create intelligent water networks and advanced asset management strategies, as well as advising on water re-use and desalination for both public and private clients.
Some of our related offerings and capabilities:
Water & wastewater treatment
Water resources planning, design & construction
Intelligent water networks
Compliance & Regulatory Support
Asset management support
Desalination
Water for Industry
Featured projects
Find out how we work with our clients to achieve their goals and improve quality of life.
Our insights
Discover our latest research, and read news and viewpoints from our experts.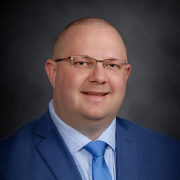 Connect with
Jim Cooper

for more information & questions.
Jim Cooper,

Global Director for Water Optimization Contact Jim
Connect with
Frank Goossensen

for more information & questions.
Frank Goossensen,

Global Sales Director, Resilience Contact Frank