At Arcadis, we've worked together with a number of clients on projects including KAHRAMAA and Masdar City over the years to address water supply issues through sustainable water management that can adapt and respond to change. In the Middle East, where harnessing water can be energy intensive, we need to be more considerate when it comes to how we use water in our projects, and as a result, some of the measures we've taken include:

Using our comprehensive sustainability framework, where water reduction is one of the main pillars, to minimize water consumption and establish project water balance at the early design stage in masterplanning.

Careful selection of plants and species that adapt to our environment, thus requiring less water.


Applying irrigation requirements to the public realm during the design stage.

Applying selective fixtures, fittings and appliances in buildings that contribute to reduced water consumption, consequently ensuring water used inside the building within communities is reduced.
In order to secure future water needs in the region, the support and involvement of local governments is crucial. For example, the Abu Dhabi Department of Municipalities and Transport (DMT) mandated Estidama Pearl ratings system in all buildings, which is strictly followed in our Abu Dhabi projects. This rating focuses on water as one of the key components that contribute to sustainable developments. The Estidama rating system ensures reduction in water demand and encourages efficient distribution and use of alternative water sources.
Our contribution to the Middle East's water projects
Climate change worsens water scarcity experienced by many around the world. UNESCO projected that by 2050, up to 5.7 billion people could be living in areas where water is scarce for at least one month a year, creating unprecedented competition for water. Countries in the Middle East have already launched several projects to address the growing water demand in communities, which include:
This challenge with productivity is a result of many deep-rooted factors including complex regulations, and disconnected project teams, delivery methods and data, to name a few. Technology and innovation have major roles to play in helping the industry untangle itself from this web of problems toward an accelerated change. However, as the industry suffers from low margins, the application of technology and innovation must be prudent and focused on specific business challenges and value creation — implementing technology must not be done only for the sake of implementation.
Optimizing use of recycled water in Abu Dhabi's irrigation parks: Given Abu Dhabi's arid environment, we worked together with Abu Dhabi Municipality (ADM) to create a masterplan that will optimize the use of irrigation water by utilizing adequate tools for demand management. The masterplan also aimed at enhancing irrigation efficiency and landscape concepts to ensure the landscape areas' long-term sustainability.


Managing Abu Dhabi's supply of recycled water: We supported Abu Dhabi Sewerage Services Company (ADSSC) to manage the emirate's supply of recycled water in a bid to optimize the utilization of this valuable resource whilst minimizing the environmental impact. Through this project, ADSSC also improved the monitoring and accuracy of the flow meter readings and compliance of their regulatory requirements.


Securing water in Doha's mega reservoirs: Due to Qatar's rapid urbanization and need for increased water security, KAHRAMAA (Qatar General Electricity and Water Corporation) have been delivering a water project to strategically store an additional 1,422 MIG of water within its network, under the design and supervision of Arcadis. These mega reservoirs with pump stations will ensure water supply for a minimum of seven days in the event of a water network disruption.Applying irrigation requirements to the public realm during the design stage.
The issues surrounding water and climate change are big realities we are all facing today. The negative impact of these realities will continue to accelerate in the coming years if we don't act immediately. In observance of World Water Day, let's take note of what UN-Water wants us to understand: We cannot afford to wait, climate policy makers must put water at the heart of action plans; water can help fight climate change as there are sustainable, affordable and scalable water and sanitation solutions; everyone has a role to play, there are surprisingly easy steps we can all take to address climate change in our daily lives.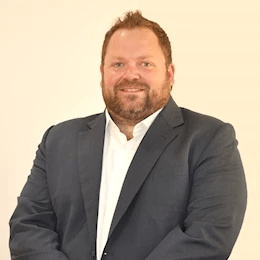 Connect with
Dan Palmer

for more information & questions.
Dan Palmer,

Associate Business Director Contact Dan
We hope you enjoyed this story. It would be our pleasure to connect with you as well and discuss how we can help you improve the quality of life at your business