The world coming to us: how logistics has boomed
The logistics industry is in the spotlight after many of us relied on home deliveries during lockdown - a shift that has changed retail forever. But what does this mean for shops, the environment, and the people who make it all happen?
We're in Germany for our final episode, where Emma is joined by Raimund Paetzmann, VP of Corporate Real Estate at Zalando and Gordon Mauer, Head of Logistics Europe at Arcadis.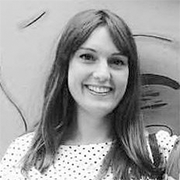 Connect with
Louise Randall

for more information & questions.
Marketing and Communications Manager
Contact Louise