What's next for hospitality in Spain and Portugal?
As tourism slowly returns to Europe, we debate how the hospitality sector is adapting quickly to ever changing restrictions, whilst being more sustainable and using tech to give guests a bespoke luxury experience.
Joining us in this episode are Floris Boyen, General Manager of Le Monumental Palace hotel in Porto, Portugal and Marcos Uttley, CEO of Arcadis Spain & Portugal.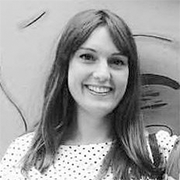 Connect with
Louise Randall

for more information & questions.
Marketing and Communications Manager
Contact Louise