Demystifying the data center?
Data centers not only act as digital warehouses, they can also be good neighbors. But what about the data itself? How much of it really needs storing, and how sustainable can it be?
Joining Emma Nelson in this program are Alex Reid, Architect, Reid Brewin Architects; Tony Jacob, VP Design & Construction, Digital Realty; Olivier Dumoulin, Business Development Lead, Arcadis France; Laura Allwood, Trainee Project Manager, Arcadis and James Rix, Associate Project Manager, Arcadis.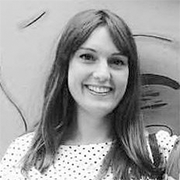 Connect with
Louise Randall

for more information & questions.
Marketing and Communications Manager
Contact Louise