The impact on cities
The events of 2020 and the COVID-19 pandemic have completely transformed how we live, work, connect and move from place to place. In cities from Hong Kong to London to Chicago, some of these changes will shape our world for decades to come. We explored the depth of these changes across major cities—from the micro to the macro. Read our report to hear how cities, city-dwellers, municipal leaders and corporations can prepare and adapt for the long term.
Fast forward to the office of the future
The COVID-19 pandemic has upended the office and work culture in many organizations. There is now an opportunity to embrace and evolve new ways of working that give employees the choice about where and when to work. For a successful long-term transition to the "office of the future," six key areas should be considered to help guide investment in people and real estate.
The road to recovery
As cities continue to grapple with many unknowns, life is returning to the streets. This brings a myriad of new challenges – including how to build back confidence in mass transit, how to keep people safe as they move through transport systems and streets and how to plan it all within realistic budgets. Plus, with all this planning comes an opportunity to focus on a greener recovery.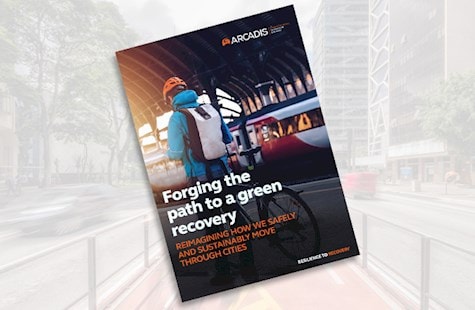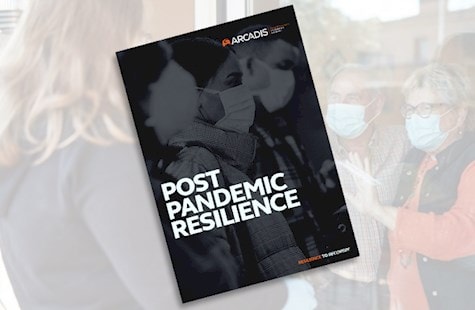 The path to resilience
Discover the economic and societal fault lines exposed by COVID-19 and our specific advice for how organizations can leverage the pandemic to enhance their resilience in the face of an uncertain future.
The pandemic has affected different parts of our global economy in various ways. As such, our experts have examined the impact of COVID-19 on four specific domains and developed distinct advice for organizations operating in those realms.
Our people make us resilient
As we have plotted our course through the pandemic, it's our people who have continued to deliver for clients and communities, while coping with challenges none of us expected at the start of 2020.
/Highlight Content/Default/Highlight Content(3,51) : error : Object `(sc_follow i_item HeaderTag)` is null. Cannot access member: (sc_follow i_item HeaderTag).Value
In response to the COVID-19 pandemic, UN-Habitat asked the Arcadis Shelter Program to provide technical support on resilience planning issues such as water management, buildings, and mobility, in urban spaces in the developing world. That advice has been compiled into a new document, the Healthy Pandemic Resilient Cities report, which is available on the World Urban Campaign website, the UN-Habitat partners platform.
For ten years, Arcadis has partnered with UN-Habitat in the Shelter Program, through which Arcadians provide pro-bono expertise to assist in UN-Habitat missions around the world.
Read more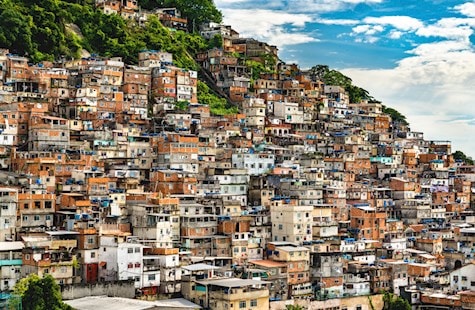 Subscribe to stay up to date
Resilience to Recovery
By submitting your information, you agree to receive email marketing communications from Arcadis. You'll always have the option to unsubscribe or opt-in to specific communications by visiting our preference center. View our Privacy Policy.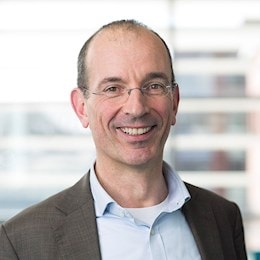 Connect with
Bas Bollinger

for more information & questions.
Global Solutions Director, Intelligent Rail and Transit
" class="contact-card__number" data-name="Bas Bollinger"> <link linktype="internal" />
Contact Bas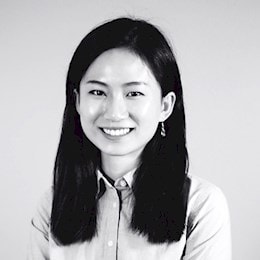 Connect with
Yuan Shi

for more information & questions.
Global Solutions Director, New Mobility
" class="contact-card__number" data-name="Yuan Shi"> <link linktype="internal" />
Contact Yuan