Our experience of delivering cost management services, across a diverse number of sectors, has demonstrated to us the critical importance of implementing a process of cost control as early as possible.
Construction projects are invariably complex and are increasingly being delivered within tighter timeframes. This can potentially result in an acceleration of the design process, often leading to inadequate periods to properly review and assess the value of the design.
Developed by Arcadis cost management specialists, Cost Clarity is designed to improve and maximise client experience during the cost planning and management with an easy to use platform so you can be confidence in every step of the way with complete insights, analytics, and strategic thinking.
Cost Clarity makes it possible for you to keep track of numerous cost plan iterations, changes in cost forecasts, comment threads, and cost queries all in one platform. It helps to increase the efficiency of cost plan reviews and speeding up communication and decision-making between the Client and their cost consultant.
Designed to enhance the user experience, the easy to use dashboard helps improve the accuracy of your project cost report with automatically generated metrics, and visualisation enables you to navigate quickly and easily between the summaries to the detailed cost breakdowns.
Create a personalised cost performance dashboard at the Portfolio and Project level based on the metrics that are most important to you. Clear articulation and simple visualisations will enable you to understand where costs have changed and why, and the total cost impact of your design decisions.
The project Cost Benchmarking database embedded within Cost Clarity will maximise data metric comparisons and will assist designers in maximising value.
Keep all cost plans, reports and email communications within a single location, enabling you to switch between different design iterations and projects stages seamlessly.
Cost Clarity can be integrated with your current software such as Excel and CostX, allowing cost managers to import existing data into a central repository.
What clients say about
Cost Clarity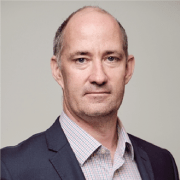 Connect with
Matthew Mackey

for more information & questions.
Matthew Mackey,

Executive Director - Cost & Commercial Contact Matthew
We are eager to hear from you, because improving quality of life is something we can only do by working together.